Our Mission
The AI, Analytics, and the Future of Work Initiative addresses critical issues regarding the economic and social transformations brought by digital technology. Through research, convening, and education, the initiative informs business leaders and policy makers on how to devise solutions that help the most vulnerable members of society and foster the common good.
Work With Us

About
Housed in the McDonough School of Business and serving as a resource for the Georgetown University community, policymakers, and academics, the AI, Analytics, and the Future of Work Initiative addresses how technology is transforming the economy, society, and the nature of work. We conduct and disseminate research that can form leaders who understand and actively engage with the challenges and opportunities of emerging workplace technologies.
We envision a world in which technological advances serve people. We actively study how new technologies can be deployed to help individuals improve their everyday life and make them more productive members of society.
By combining Georgetown's rich tradition, global orientation, and access to policymakers through its Washington, D.C., location, with insights from an advisory group of visionaries who are at the forefront of technology and the future of work, our goal is to develop innovative solutions and solve problems for the common good in three focus areas.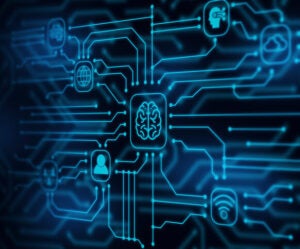 The Promises and Pitfalls of AI
We develop and study AI algorithms that help both individuals and professionals make decisions. We assess the suitability of such machine learning tools across different domains, the most significant barriers to adoption, and the implications for individual privacy.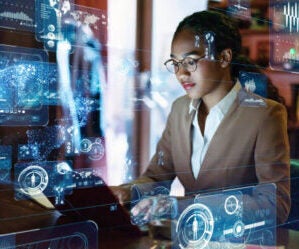 Technology and the Workplace
We assess the workforce disruption of new technologies, the need for new skills and workplace roles, and the consequent importance of equitable access to lifelong learning. We also research how companies can leverage technology to build high-performance organizations and solve previously intractable problems for the common good.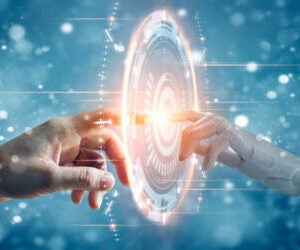 Digital Technology and Inclusive Growth
We explore how technology can be leveraged to promote equitable growth and reduce wealth inequality in society.
---
AI, Analytics, and the Future of Work News
All AI, Analytics, and the Future of Work News
---
Leadership
Contact AI, Analytics, And Future of Work
Advisory Group
The Advisory Group comprises a group of business leaders at the forefront of AI, Analytics, and the Future of Work. They are instrumental in setting the vision of the initiative through their advice and recommendations.
Matt Breitfelder (Chair)
Global Head of Human Capital and Senior Partner
Apollo Group Management
Emily Becher
Co-founder
Stealth stage AI startup
Frank Cooper III
Senior Managing Director and Global Chief Marketing Officer
BlackRock
Ipsita Dasgupta
Senior Executive in International Markets, Digital Content and Services
Glenn Eisen (B'87)
Co-founder, President, and COO
Unroll
Karim El Solh (MBA'91)
Co-Founder and CEO
Gulf Capital
Amy Goldfinger
Senior Vice President, Global Talent
Walmart
Doug Knopper (MBA'85)
Co-CEO
FreeWheel
Claudy Jules
Partner
McKinsey & Company
Jim Manzi
Founder, CEO, and Chairman
Applied Predictive Technologies
Jamie Merisotis
President and CEO
Lumina
Prasad Setty
Vice President, Digital Work Experience
Google
Trina Soske
Vice President, Global Learning & Development
Amazon